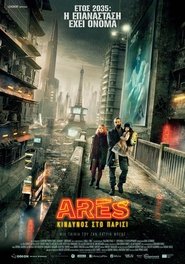 Arès
In a near future, the world order has changed. With its 10 millions of unemployed citizens, France has now become a poor country. Its people wavers between rebellion and resignation and find an outlet in the shape of TV broadcast ultra brutal fights in which the players are legally doped and unscrupulous.
Duration: 80 min
Quality: HD Rip
Release: 2016
Server
Language
Quality
Links
HD Rip
Trishna
Trishna
HD Rip
When her father is killed in a road accident, Trishna's family expect her to provide for them. The rich son of an entrepreneur starts to restlessly pursue her affections, but…
1080p
Shakalaka Boom Boom
Swarna Kaduva
Water for Elephants
Water for Elephants
Status: Released
HD Rip
Manam
BluRay
Alpha Dog
Alpha Dog
BluRay
Status: Released
BluRay
Yes Boss
HD Rip
Initial D – Drift Racer (Hindi Dubbed)
Initial D – Drift Racer (Hindi Dubbed)
HD Rip
After winning his first competition, Takumi focuses his attention on drift racing, a sport he has unknowingly perfected while delivering tofu in his father's Toyota AE86.
HD Rip
Dying Room Only
HD Rip
Pandora
Pandora
HD Rip
Jae-Hyeok (Kim Nam-Gil) lives with his mother (Kim Young-Ae), his sister-in-law (Moon Jeong-Hee) and nephew Min-Jae (Bae Gang-Yoo) in a small Korean town. He is dating Yeon-Joo (Kim Joo-Hyun), while…
Status: Released
State and Main
State and Main
A Hollywood Film unit invades a small Vermont town leading to wholesale abandonment of values and virtue. A smart, warm and funny movie – and not just for movie buffs….
Status: Released
BluRay
Tinker Tailor Soldier Spy