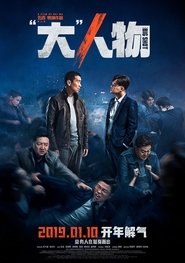 Big Match
Chinese remake of korean film Veteran
Duration: 107 min
Quality: HD Rip
Release: 2019
Server
Language
Quality
Links
HD Rip
Harry Potter and the Half-Blood Prince
Harry Potter and the Half-Blood Prince
HD Rip
As Harry begins his sixth year at Hogwarts, he discovers an old book marked as 'Property of the Half-Blood Prince', and begins to learn more about Lord Voldemort's dark past.
Status: Released
BR Rip
The Raid 2
HD Rip
Sameeram
BR Rip
Muay Thai Fighter ( Hindi dubbed )
Muay Thai Fighter ( Hindi dubbed )
BR Rip
After learning the art of muay thai fighting from skilled masters, small town friends Piak (Akara Amarttayakul) and Phao (Thawatchai Phanpakdee) move their passion to Bangkok, where they become active…
DVD Rip
Sanju
HD Rip
Christmas Everlasting
HD Rip
Sunset Society
Sunset Society
HD Rip
Welcome to the world of the Sunset Society, a secret organization in Hollywood where parties are held, musicians gather and blood flows freely! Ace (Lemmy from "Motorhead") is the head…
Blast
HD Rip
Dirty Weekend
Dirty Weekend
HD Rip
During a layover in Albuquerque, work colleagues Les and Natalie discover more about each other than they ever thought possible. Anxious and irritable, Les is drawn back into the city…
Status: Released
HD Rip
The Decayed
The Decayed
HD Rip
A Military squad without a command and band of survivors group together in hopes of finding salvation.
HD Rip
State Like Sleep
State Like Sleep
HD Rip
Following the death of her husband, Katherine travels to Brussels, where a few loose ends become a whole web of secrets as she untangles her late spouse's mysterious last days…