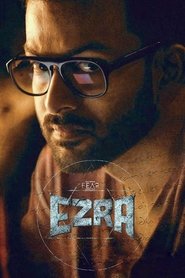 Ezra
An urban couple Ranjan Mathew (Prithviraj) and Priya (Priya Anand) have just moved to Kochi when powers of the supernatural start to take over their lives. How they tide over the forces forms the story.​
Duration: 147 min
Release: 2017
Server
Language
Quality
Links
HD Rip
The Veil
The Veil
HD Rip
The story springs from the real-world headlines of religious cults and mass suicides. With Veil, it begins 30 years ago, when members of a religious cult known as Heaven's Veil…
HD Rip
Finders Keepers
HD Rip
Don't Open Your Eyes
HD Rip
Evil Aliens
Evil Aliens
HD Rip
The sensationalist reporter Michelle Fox presents the TV show Weird World, with phony matters about UFOS and aliens. When she hears about Cat, a young woman that claims that have…
HD Rip
Koma
HD Rip
The Push
The Push
HD Rip
Grant Korgan is a world-class adventurer, nano-mechanics professional, and husband. On March 5, 2010, the Lake Tahoe native burst-fractured his L1 vertebrae, and suddenly added the world of spinal cord…
HD Rip
Tumbbad
HD Rip
The Demon
The Demon
HD Rip
The joys of the youth gather together for the New Year's Eve will lead to unimaginable circulation, interesting events and terrible events.
HD Rip
Bloodrunners
Bloodrunners
HD Rip
By 1933, Prohibition has proven a booming enterprise, where average citizens break the law, hide in the shadows and operate at night. The new world order has even lined the…
Status: Released
HD Rip
Nayagi
HD Rip
Flora
Flora
HD Rip
In 1929, an expedition of university botanists enter an uncharted forest where they discover, and must escape an ancient organism.
DVD Rip
Minutes to Midnight
Minutes to Midnight
DVD Rip
On the cusp of New Year's Eve, seven friends and a mysterious backpacker converge at a desolate ski lodge in the mountains when they are systematically hunted down by ruthless…